---
Fire Safety Education is a top priority of the Ridge Volunteer Fire Department. The RVFD Fire Prevention Committee offers a wide range of fire prevention programs and services to teach the community about the importance of fire safety and prevention. The goal of the RVFD Fire Prevention Program is to prevent/eliminate residential fire deaths and injuries in the First District. Varieties of services are available to you, your business, club, or child's school.
The initiatives outlined below are just a sample of the services that we can provide. For more information, or to schedule a Fire Prevention event, please contact the Ridge VFD by phone (301-872-5571), e-mail (fire.prevention@ridgevfd.org), or in person. Also, stay informed by following us on our website and our Facebook page for more on each of these events as they occur.
Presentations at Local Schools, Daycares, and Organizational Meetings
Residents of all ages in St. Mary's First District can benefit from learning good fire safety practices! The RVFD Fire Prevention Committee is able to provide age-appropriate instruction on topics such as: how to dial 911, stop drop and roll, and what to do in an emergency when faced with a crisis situation. We annually visit the schools in our first due for National Fire Prevention Week and Career Day. We can even custom tailor a presentation or a class on specific topics of interest (e.g., Holiday Fire Safety, School Carnivals, etc.).
National Burn Awareness Week
Every year in February, National Burn Awareness Week is observed. RVFD educators share burn awareness and prevention messages.
Home Fire Sprinkler Week
Every year in May, Home Fire Sprinkler Week is observed. RVFD educators share awareness of the extreme risks of home fires and the life-saving benefits of home fire sprinklers.
National Fire Prevention Week
Every year in October, National Fire Prevention Week is observed. RVFD calls on our citizens to be "Fire Smart" by promoting fire and life safety educational events.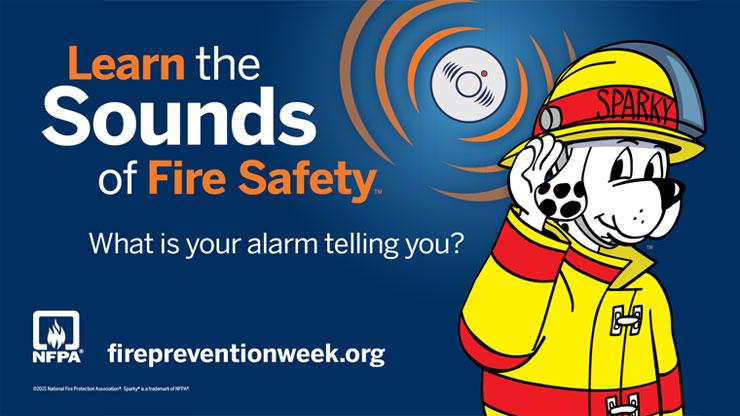 Community outreach events, such as open houses, parades, and more
RVFD offers an inside, up close, look at our firehouse and apparatus upon request. We open our doors to the community to educate, offer tours, conduct demonstrations, and discuss volunteer opportunities. Tours of the Fire Department can be arranged and given as a group or on an individual basis. All fire apparatus are available to be scheduled for on site public displays and parades as available. Visits from Sparky, the RVFD fire safety mascot can also be arranged.

Parties
Have your child's birthday party at the Ridge Volunteer Fire Department! We can give your child and his/her guests tips to keep them safe and how to prevent fire in and around the home. We can also give fire prevention demonstrations and tours of our department. It's possible that Sparky may even make a special visit!!
Fire Extinguisher Training
If your employer or organization requires the use of fire extinguishers, we would be more than willing to provide the training and practical skills necessary to control a fire in its beginning stages.
Supervising Fire Drills
Ridge Volunteer Fire Department can provide supervision and insight concerning fire drills and the safe evacuation of occupants from schools, office buildings, public assembly areas, and even multi- and single family residence.
Building and Home Inspections
Conducting building and home inspections can serve two purposes, first by providing the property owner a free - no cost evaluation of the practices and procedures they have in place to safeguard their property from fire or other forms of disasters. Secondly, it gives the Fire Department an opportunity to pre-plan the property and identify special hazards or considerations in the event of a fire or emergency.
Smoke Alarm Request
Everyone should have a working smoke alarm in their home to notify them immediately of smoke or fire in their home. If you cannot afford to purchase smoke alarms or are physically unable to install a smoke alarm, the RVFD can help! We would like to ensure every home in our coverage area has working smoke alarms. We will come visit your home and conduct a FREE Fire Safety Inspection and while we are there, we can install a free smoke alarm(s) in your home.
If your home does not have a working alarm, or the existing alarm is more than 10 years old, please contact us to request a FREE home Fire Safety Inspection, and to receive smoke alarm(s) installation. You can email (fire.prevention@ridgevfd.org) or call (301-872-5571) us directly.
---
Fire Prevention Links / Resources